Tips for making adorable Christmas decorations
Although some prefer majestic, elegant or classical Christmas decorations, others like cute and adorable ornaments and decorations more. For the latter group of people, we collected some useful tips, and also a few sweet DIY-ideas.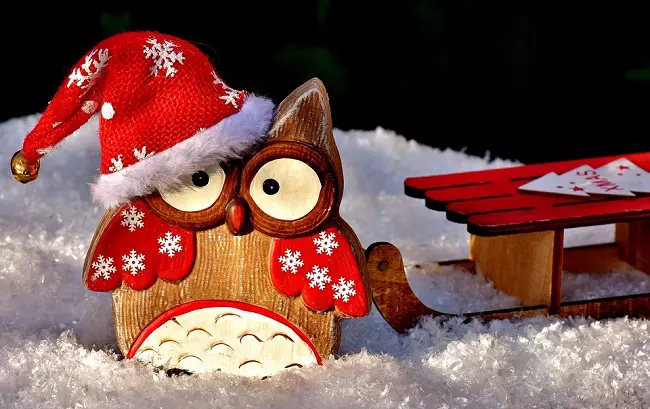 Finding the best Christmas decoration can be hard sometimes (Photo: pixabay.com / Alexas_Fotos)
Tip #1 - Set up a well-defined theme
Try to organize your thoughts and set up a well-defined theme! If you start putting cute, chubby angels, forest animals, bells and ribbons of all sizes and colors all over the place, the result is more likely to be chaotic and messy than cute and pleasant! Using figures, ornaments and images that belong to a common theme is a great way to get more organized. Below, we gathered a few combinations that can still work well together, and won't make the decoration look like a Christmas gift shop that lacks all scheme and order.
Deer are one of the "stars" of Christmas decorations, and are quite universal. They go well with almost all natural patterns and figures, such as branches, cute forest animals (even the ones wearing those adorable Santa hats), beeswax candles, pine cones, colorful birds and more.
If you don't want your home to look like a forest, you can pair the deer with some vintage cuteness: rocking horses, horse carriages, Santa-themed decorations and even a few nice ribbons will provide a wonderful harmony, long as you won't start gathering all of your Christmas decorations into your rooms without any order.
Some cute motifs many people like are angels, children and elves. While it's totally OK to use your children-themed decoration with either of the two others, using them with both can be a little too much. (Of course, this depends on the decorations you have. It's possible that the three themes used together will be fine, but most of the times, they are just too much...) When using elves, some Santa-themed decoration is also fine, and angels go very well with bells and ribbons.
We all love cute snowmen: the ones with that "clumsy" smile and not-quite-perfect look which reminds us to the ones we built with our friends and family when we were young... Snowmen can be pretty and extremely cute when paired with almost any of the themes mentioned above, but try not to mix too much of them together. Sticking to just two or three patterns at a time is usually a good idea.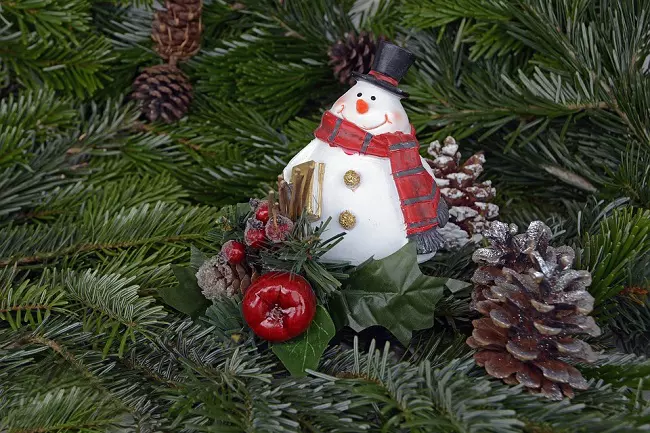 Snowmen go well with almost any other decorations (Photo: pixabay.com / annca)
Tip #2 - Find the matching colors and sizes for your decoration!
Using too many colors or too many different sized decorations can also mess things up. Just remember, you don't want your home to look like a bazaar: even if it's your favorite season and holiday, your home should still be a cozy and refined living space.
If you use color combinations that look vibrant together - mostly, this happens when you use complementary color combinations: red-green, purple-yellow or blue-orange -, it's best to have more neutral colors (grays, white and brownish hues) in your room. This will also help you in creating a central piece of decoration, because your vibrant colors will attract your eyes.
As for the sizes of the decoration; you can use quite a few different sized items, long as you create some order. Still, using decorations that fit each other in size will make your job a lot easier in finding the right order.
Tip #3 - Find treasures on your attic & in your basement!
You won't necessarily have to spend a fortune on cute decoration, as you may find some treasures in your basement or on the attic too. Old Christmas ornaments can give some "vintage" feeling to the interior, while your childhood toys - from plastic animals and dolls to wooden trains and stuffed plushies - are not only incredibly cute, but also usable in different ways. Old candle holders and pictures can also have some great potential, and the list could go on forever...
Tip #4 - Use decoration that are useful
Not all decorations need to have a particular purpose, but if you use more that can actually be used for something, the whole interior will look more authentic, and sometimes more convenient too. Christmas-themed pillows are one of the most popular - and best - ways to upgrade your room without bringing in another "useless" piece of decoration, but other textiles, plates, rugs, dog pillows, candle holders and cutlery can all be great decisions.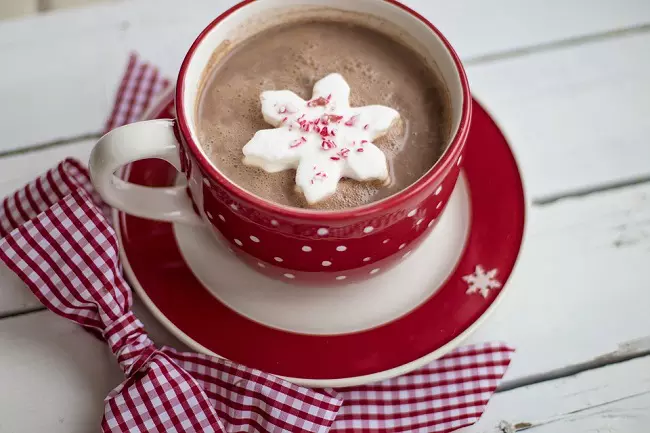 Christmas-themed objects can also serve as a kind of decoration, and they are useful too (Photo: pixabay.com / Terri Cnudde)
Tip #5 - Create your own decorations!
People who prefer cute Christmas decorations usually value emotions quite a lot, so to them, creating their own decorations will have a special charm - especially if those "own" decorations were made together with people whom they love. Not to speak of the fact that crafting is also a great way to spend your spare time... Below, we show you three extremely cute DIY projects that may help you in getting inspired!
DIY #1 - Paint and old toy into a fantastic-looking new piece of decoration!
For this extremely simple idea, you will need basically two things: an old plastic animal (preferably a deer), and acrilyc spray paint (any color you like, but metallic shine or pure white color will make the animal look more elegant).
If you'd like to, you can attach the - previously painted - toy to the lid of a jar, so you will have a beautiful, Christmas-themed candy jar you can store the treats in. Extremely lovely, isn't it?
DIY #2 - Easy & lovely sock snowman
For this easy DIY idea, you will need a pair of white socks, beads, a few buttons, a piece of ribbon, twine, and some rice.
The first step is to fill the bottom half (or quarter) with rice, then tie a knot as close to the upper part of the rice-filled half as possible. Next, divide it into half, and tie another knot in the middle. This way, you'll have two ball-shaped parts.
Using scissors, cut off the excess part of the sock on the top of your snowman. Glue or tie a ribbon to the "neck" of your snowman, use any color you like. Glue two or three nice buttons on the snowman's belly with strong glue, then glue a bigger red bead on the head as nose, and two smaller, preferably black ones as eyes.
Cut the end of your other white sock, and turn it a few times so it will look like a little hat. Attach it onto the head, and you're ready!
DIY #3 - Mini Christmas tree made out of pine cones and beads
You'll only need a few nice pine cones, colorful beads, green or white acrylic paint, glue, and - if you'll use the mini trees as hanging ornaments - pieces of ribbons or twine.
Firstly, paint the cone with your green or white acrylic paint. (If you'd like a more natural-looking ornament, you can skip this step.) Then attach the beads onto the cone with a strong glue. You can also glue your ribbon/twine onto the top of the cone, so you'll be able to hang it on your Christmas tree, window, or anywhere you'd like to.
A. D.
September 2018