Magic custard cake: An amazing, yet easy dessert
This layered magic custard cake is not only a delicate dessert - it also looks fantastic, and it does not take much time and skill to bake it. The ingredients are nothing special either - in fact, you may already have all of them at home.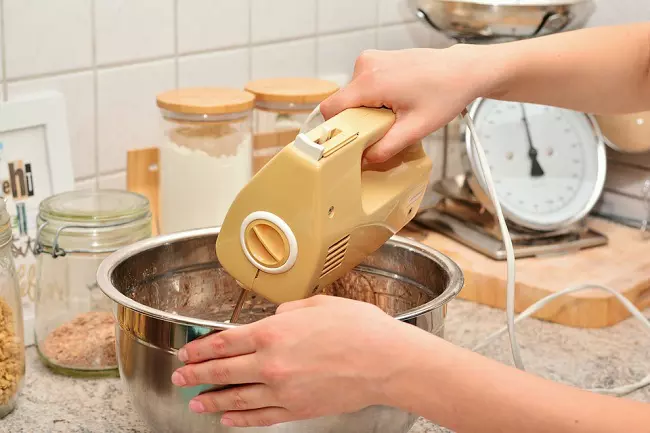 The magic custard cake looks awesome, and it's easy to make (Photo: pixabay.com / congerdesign)
Magic custard cakes are extremely popular, and recently are on their way to gain even more popularity thanks to Instagram - for these delicious desserts are not only quite spectacular, but also easy to make.
It's also great news that you don't need any special ingredients to make this cake - but, on the other hand, almost any flavorings can be used to make it more special. Some popular choices for flavoring the magic custard cake are matcha powder, cocoa powder, pumpkin puree, lemon juice, shredded citrus peel, eggnog, or even toffee. It's important to know, though, that some of the ingredients can change the way the dough forms its layers, so it's important to use them thoughtfully.
Though seeing the unbaked dough - that looks way too runny and homogeneous - you may have the feeling that you really need magic to get the cake shaped into something that actually looks like a cake, there's no need to worry, it'll be just fine.
In case you're wondering, the "magic" happens to the cake because baking the dough on low temperature makes it divide into a heavier, fudge-like and a creamy, custard-like layer. While this happens, the egg whites added to the dough start forming a soft and light, fluffy third layer on the top of the cake. Below, you can read the recipe of a "basic" version of the popular cake.
Ingredients:
115 g all purpose flour (you can also use cake flour)
4 medium size eggs (room temperature)
1 tablespoon of ice cold water
150 g sugar
125 g butter (melted, then cooled down to room temperature)
500 ml lukewarm milk
1 teaspoon of lemon juice
1 teaspoon of vanilla extract
1 pinch of salt
Preparation:
Melt the butter carefully, avoiding it to become brownish, then let it cool down to room temperature.
Line a 20×20 cm baking pan with parchment paper. Preheat the oven to 150 °C (300°F).
Separate the egg yolks from the whites, then put the egg whites aside.
Mix the yolks into the sugar in a bowl and whisk/beat it until you get a pale yellow, somewhat foamy texture. Add the water and the vanilla into the sugar and yolk mixture, then whisk them together.
Now, mix in the butter, the flour, the milk and a pinch of salt.
Beat the egg whites until you get a white foam. Add in the lemon juice, then beat it again until you get a firm foam.
Gently fold the white foam into the mixture, then pour the dough into the baking pan.
Bake it for approximately 80 minutes - you can see the cake becoming lightly golden brown when it's ready.
Anita Diós
June 2018