Animals just love autumn leaves
There's something magical and lively in the autumn, and it probably has to do something with the millions of colors and tones that appear on the leaves before they finally fall onto the ground. But there's also something playful and extremely nice in this magnificent season, and we bet nobody, not even animals can resist having a little fun with the colorful, fallen leaves! Here we collected some videos that can prove that sometimes the simplest things are the most fun...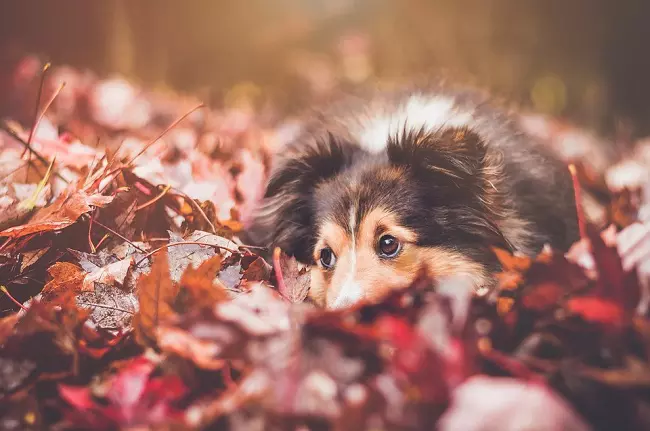 Animals seem to love leaf piles... (Photo: pixabay.com / StockSnap)
1. This husky is going crazy about the pile of leaves
This playful husky reacts to being surprised with a huge pile of leaves in an incredibly cute way, as he dives through the dry leaves, jumps around, and gallops back. And he does it with an amazing stamina - it seems his energy is all but eternal...
2. Baby pandas won't give the leaves away!
Baby pandas are cute and playful, as we all know. But give them a basket of fallen leaves, and these adorable fluffballs will do anything to keep them. It's rather heartwarming how they cling to the basket, even when their nanny tries to separate it from them.
3. This raccoon really enjoys landing in the soft pile of leaves
This lovely raccoon experiences the joys of playing in the autumn leaves for the first time, and he even has a little help in enjoying this great new activity as much as it's possible.
4. A bunch of orphaned otters discover leaf piles for the first time
A group of orphaned otters finally had the opportunity to play in leaf piles for the first time in their lives, and their reactions are priceless! It's really nice to see the pure joy these little animals felt when they discovered the wonders of the colorful leaves.
5. Bunnies also LOVE the leaf piles
These fluffy bunnies love hiding in the leaf pile, but having a little autumn sunbath is also something they seem to enjoy pretty much. Actually, this comfortable leaf pile looks just like a huge bunny-playground!
6. Even more dogs playing in the leaves!
Dogs seem to be the hugest fans of leaf piles...
Anita Diós
October 2018