Amazing Stone Painting
Collection of beautiful painted stones
Stones are amazing objects even by themselves: they were formed either during extreme geological events or millions of years of waiting while the planet formed into a different world, with different creatures, hills, rivers and continents. Then they became smaller, changed their shapes, so much so, they can now fit into our palms. And when artists find these small rocks, they can truly create magic, and transfer a whole universe into an object not bigger than our palms...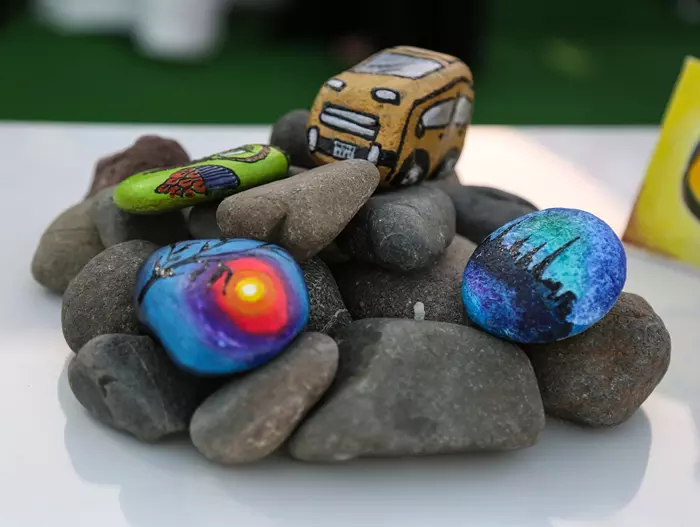 Source: pixabay.com / Ashraf Chemban; modified: Richárd Seres-Nagy; License: Pixabay License (Free for commercial use; No attribution required); License link: https://pixabay.com/service/license/; Link: https://pixabay.com/photos/rock---object-stone---object-pebble-3894284/
Rock paintings are permanent works of art, and the reason why they are so unique is that they can be practically used and admired in the same time. Also, they are a blend of nature and mankind's imagination; sculpture and painting; past milleniums and our modern world. In our selection, you can see some of the most brilliant pebble and rock paintings to be found on the internet, and they will surely please your eyes! It's really amazing how stone painting techniques differ from one another, almost in a way each stone is different.
Painting rocks is not a new idea of humans – even in ancient times, people used to paint onto cave walls and rocks. Yet, pebble painting is a quite new trend, and as lovely as these little craftworks are, we can be sure that they will be with us for at least a few dozens of decades. And after all, not many materials are as interesting as rocks and stoney are, because after all, they have so many stories to tell us...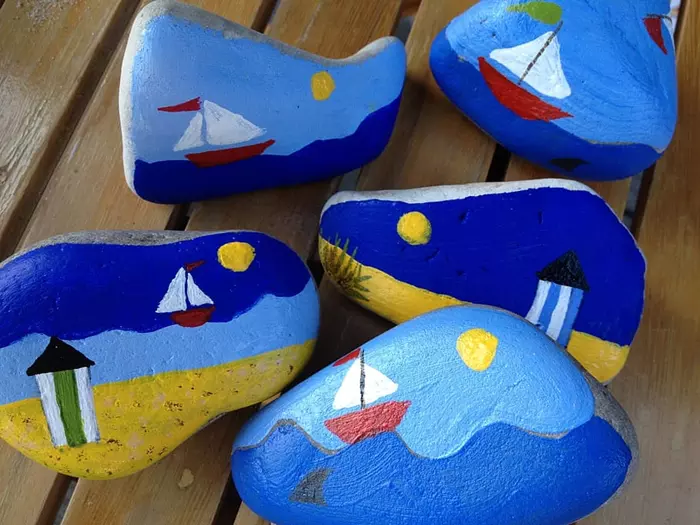 Source: pxfuel.com; modified: Richárd Seres-Nagy; License: Free for commercial use, DMCA; Link: https://www.pxfuel.com/en/free-photo-jaqgn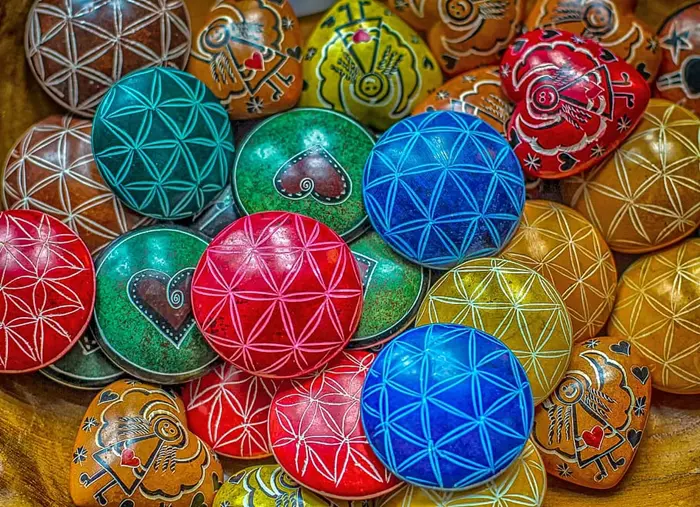 Source: pxfuel.com; modified: Richárd Seres-Nagy; License: Free for commercial use, DMCA; Link: https://www.pxfuel.com/en/free-photo-qeiew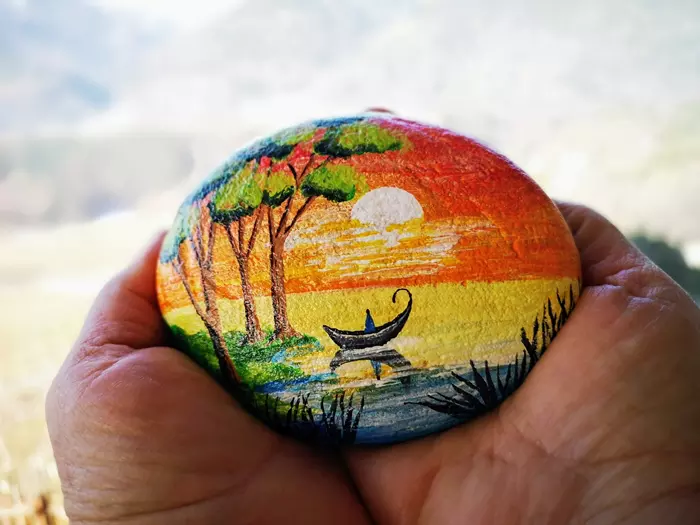 Source: pixabay.com / rottonara; modified: Richárd Seres-Nagy; License: Pixabay License (Free for commercial use; No attribution required); License link: https://pixabay.com/service/license/; Link: https://pixabay.com/photos/stone-painting-landscape-hands-4936380/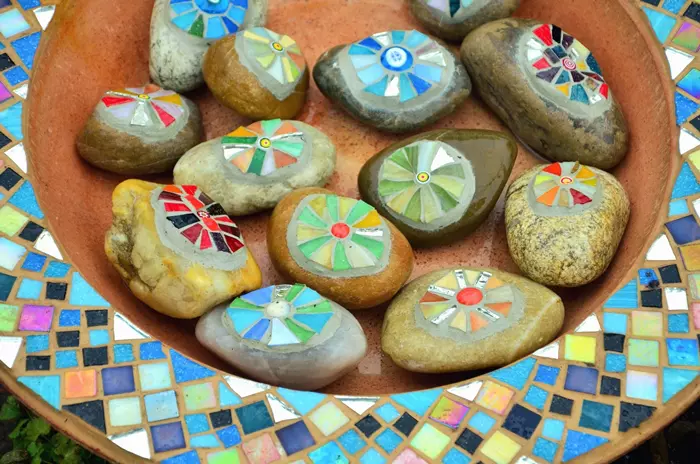 Source: pixnio.com; modified: Richárd Seres-Nagy; License: Public Domain - CC0; License link: https://creativecommons.org/licenses/publicdomain/; Link: https://pixnio.com/objects/stone-plate-drawin-color-colorful-art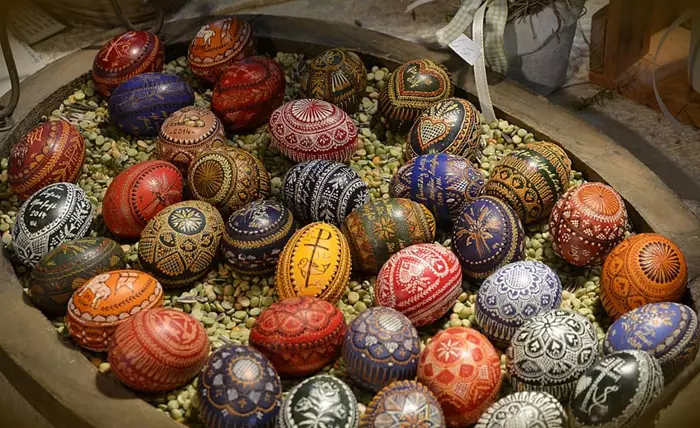 Source: pxfuel.com; modified: Richárd Seres-Nagy; License: Free for commercial use, DMCA; Link: https://www.pxfuel.com/en/free-photo-jebkj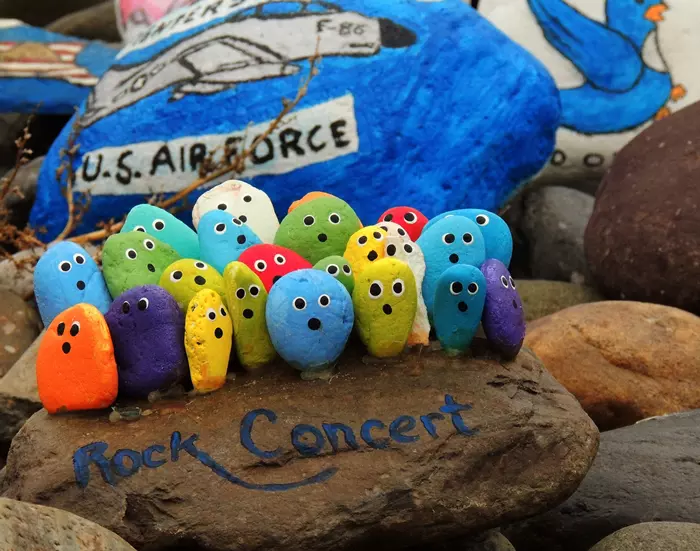 Source: pixabay.com / Allen Beilschmidt Sr.; modified: Richárd Seres-Nagy; License: Pixabay License (Free for commercial use; No attribution required); License link: https://pixabay.com/service/license/; Link: https://pixabay.com/photos/rocks-rock-concert-painted-rocks-634595/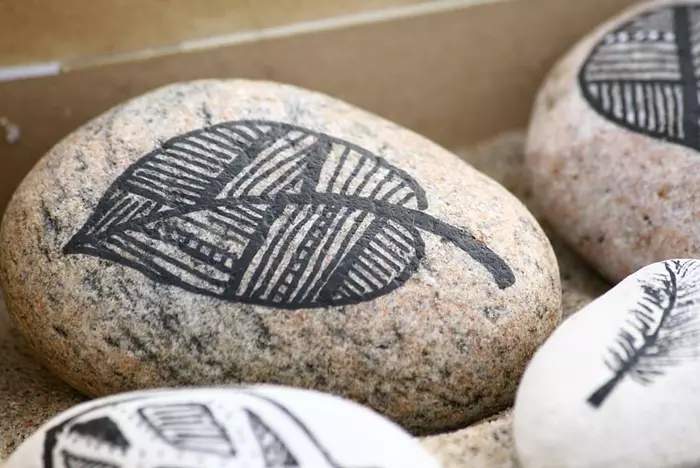 Source: pxfuel.com; modified: Richárd Seres-Nagy; License: Free for commercial use, DMCA; Link: https://www.pxfuel.com/en/free-photo-oyxls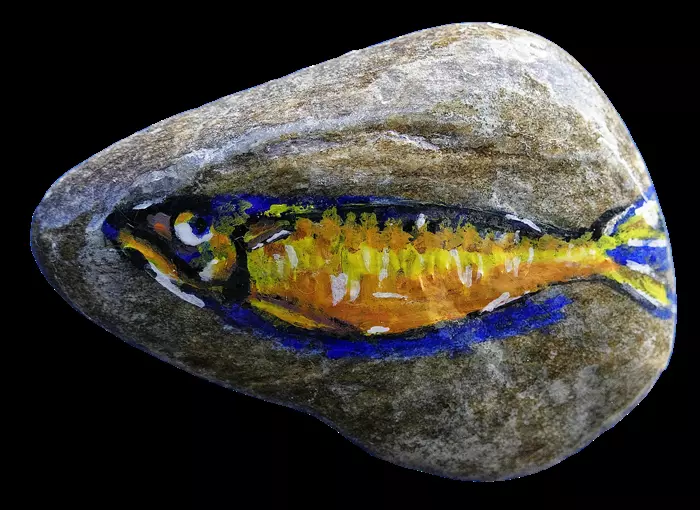 Source: pixabay.com / Wolfgang Eckert; modified: Richárd Seres-Nagy; License: Pixabay License (Free for commercial use; No attribution required); License link: https://pixabay.com/service/license/; Link: https://pixabay.com/photos/pebble-painting-fish-colorful-art-3204649/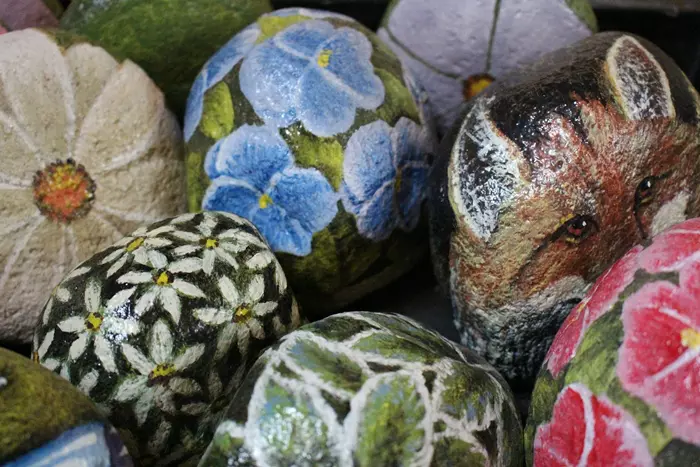 Source: pixabay.com / Fuzz; modified: Richárd Seres-Nagy; License: Pixabay License (Free for commercial use; No attribution required); License link: https://pixabay.com/service/license/; Link: https://pixabay.com/photos/rocks-paintings-sculpture-artistic-236856/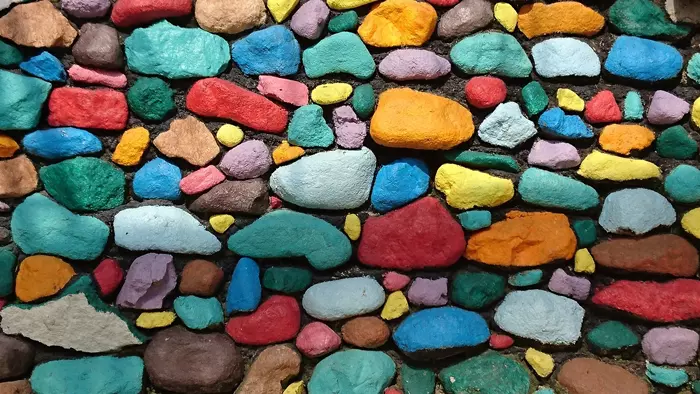 Source: pixabay.com / daxiaob; modified: Richárd Seres-Nagy; License: Pixabay License (Free for commercial use; No attribution required); License link: https://pixabay.com/service/license/; Link: https://pixabay.com/photos/stone-wall-patterns-colourful-rocks-5432657/
August 2014