7 Ways to Save Time Cooking Dinner
Cook dinner - Fixing quick and nutritious meals doesn't have to be a chore. Here are seven ways to make meal planning easier!
Do you have trouble getting dinner finished on time? Maybe you just feel that it's all just too much trouble so you stop by the fast food restaurant and pick up dinner on your way home. Fixing quick and nutritious meals doesn't have to be a chore. Here are seven ways to make meal planning easier: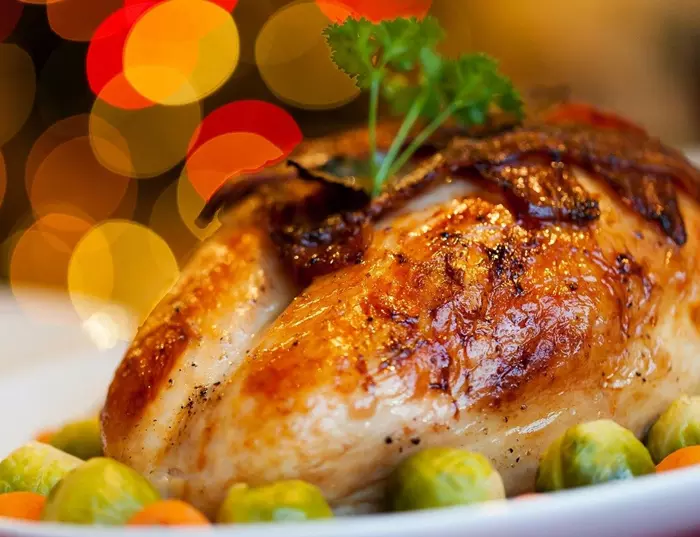 Dinner - Source: pixabay.com / PublicDomainPictures; modified: Richárd Seres-Nagy; License: Pixabay License (Free for commercial use; No attribution required); License link: https://pixabay.com/service/license/; Link: https://pixabay.com/photos/celebration-christmas-cuisine-315079/
1. Do your meal planning in advance. Choose simple, quick-to-fix meals for the days that you know you will be rushed. Plan a week's worth of meals and shop for all the groceries for those meals on weekends. Having the ingredients on hand, together with a plan to use them, will help eliminate the temptation of picking up a pizza on your way home from work. Your meal plan doesn't have to include anything more than a meat (fish or poultry), a vegetable, a salad and a dessert.
2. Get help from your family. Choose one night a week for each family member and make it his or her responsibility to plan and cook that day's dinner. Even children as young as 10 years old can help with meal planning and preparation. If one family member cooks, another should be assigned the cleanup chores when dinner is finished.
3. Cook extra for future use. When you have extra time to cook, make enough food for more than one meal. For instance, grill extra chicken on the weekend and use the leftovers for chicken pot pie or pasta during the week. If you make lasagna, instead of making one, make two. Put one of them in the freezer for unexpected company.
4. Have a neighborhood dinner swap. One night each week, a neighborhood family cooks enough to feed another family in the neighborhood. The next morning, each neighbor involved in the swap gives another neighbor their leftovers. Leftovers are great if they're not YOUR leftovers!
5. Use your crock pot. Get up 10 minutes earlier in the morning and put a beef roast, onions, potatoes and carrots into your crock pot. Add some herbs and spices, put on the lid, and cook on low for eight to ten hours. Dinner will be ready when you get home from work.
6. Keep nutritious frozen meals in your freezer. On those nights when you get home from work too late to cook, let family members choose the frozen dinner they like best. Many of the frozen meals available these days are nutritious and tasty.
7. Keep your pantry stocked. Make sure that you keep your pantry filled with staples that you use every day. Also have enough produce in your refrigerator that you can use for a quick meal. It's easier to figure out what to cook if you have the ingredients on hand for different choices.
Planning ahead makes it easier to fix those dinnertime meals when you are rushed and won't feel like planning that night's dinner. If you keep a notebook with dinners you have planned, you can use those dinner plans over and over again. Make a note of the dinners that your family seems to like the best.
You, too, can learn how to cook at LearnHomeCooking.com.
December 26, 2021